Start -Stop CTL Lines, Flying Shear CTL Lines, Heavy Gauge Rotary Shears, Blanking Lines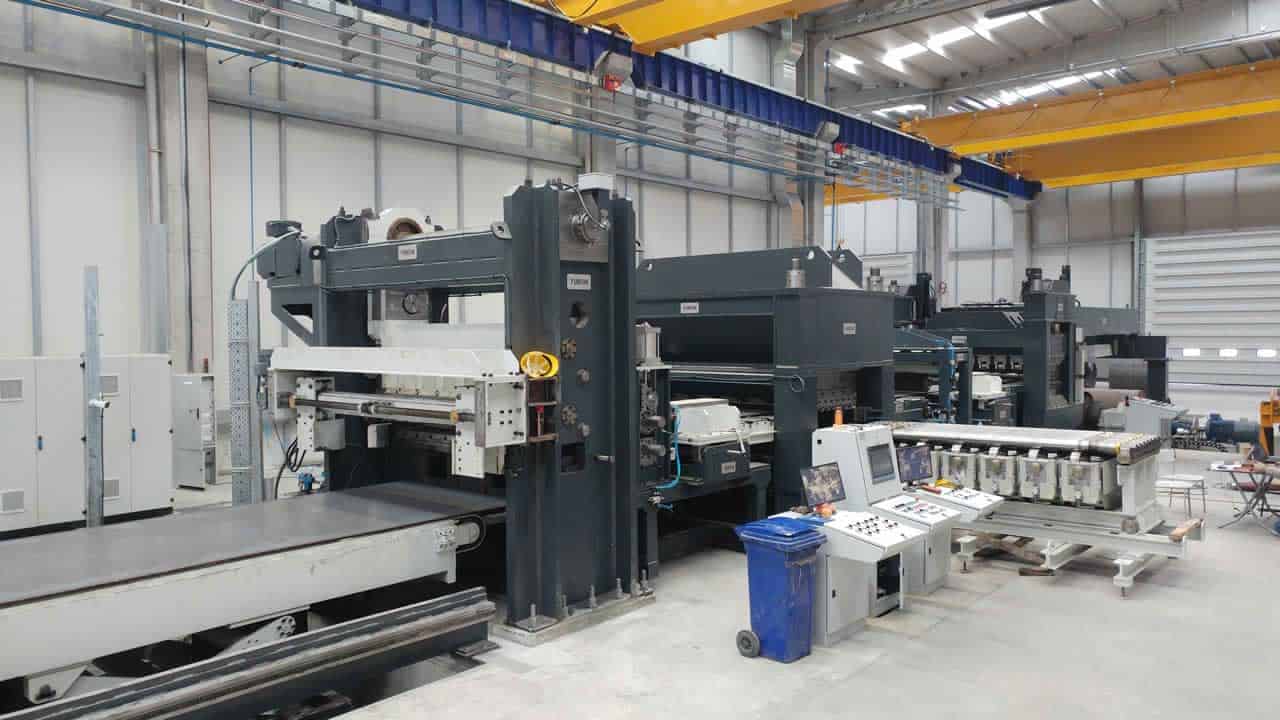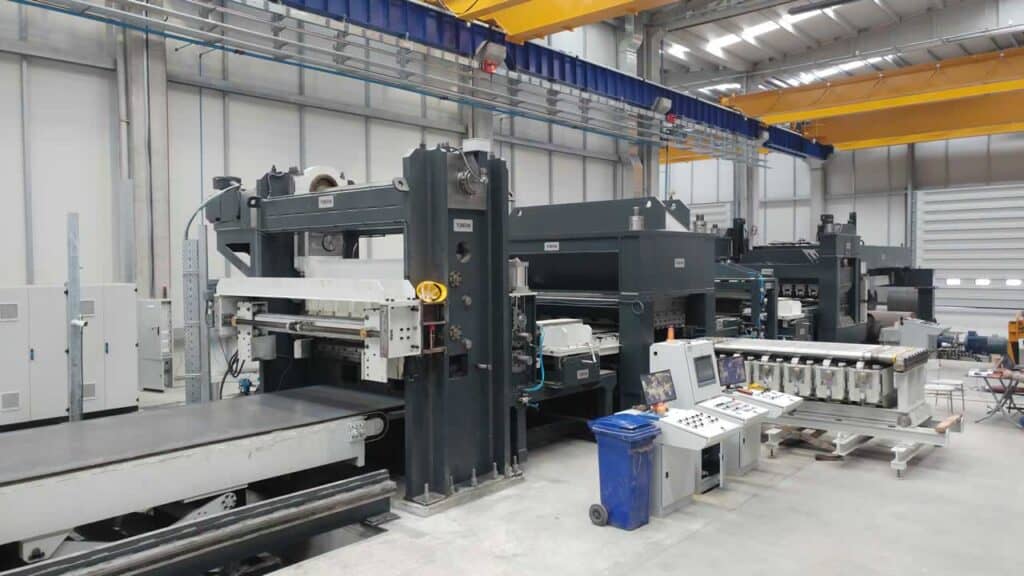 Our Cut to Length Lines are used in many industries, and known for its reliability, and easy maintenance.
Auto Knife Changing Systems, and Auto Gap Adjustment makes the operation easier. Depending on the application lines can be equipped with multiple hydraulic leveler units.
Blanking Lines, Rotary Shears, and Rotary-Oscillating Lines are used where high production is required, for industries like Automotive, or Appliance industries. Material types are Hot Rolled and Cold Rolled Steels, Stainless Steel, Galvanized and Pre-Coated Steels, and Aluminium. Maximum Coil weight is 45MTon, and sheet length starts at 300mm up to 16.000mm.
Heavy Gauge Rotary Shears are available for materials up to 32mm. The unique Non Edge Bending Heavy Gauge Shear processes steel from 6 to 25mm with guaranteed non bending edges.
Flying Shears with radius Knives processs material from 8 to 32mm, mainly used for Hot Rolled and Pickled Steels. Depending on material processed these lines are equipped with two or three levelers that can apply 4.000mTon separation force with independent drives.