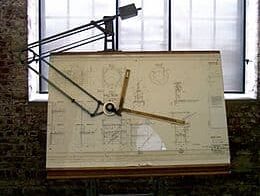 Mechanical engineering as a base for service and innovation
Back in the eighties Ad de Graaff, (founder of Netsanet BV) started his professional career as a draftsman at a young and dynamic engineering company. Being dispatched to Hoogovens within the mechanical maintenance department of the hot rolling mill for a couple of years, he started his journey in the metal industry. Next move was an assignment in international technical sales, covering Scandinavia and Germany.
Early in the nineties the door to the global metal industry opened when he was hired by a leading American company, developing and producing shearing, slitting and rolling equipment, located in Amsterdam, as sales manager and later as Managing Director.
Years of traveling to metal making and processing facilities worldwide resulted in a valuable knowledge and a huge international network.
Netsanet BV was established in Alkmaar, the Netherlands in 2006. Initially international consultancy and trade in mechanical spares were the core activities. Some of the manufacturers Netsanet teamed up with are still supply partners
Over the years consultancy activities were no longer part of the portfolio. The range of industries served gradually expanded with mining, lifting, hoisting, and power generation.
Back in 2018 Netsanet entered the market of environmentally friendly industrial blasting and cleaning through an affiliated company.
In 2021 Netsanet was awarded with an exclusive partnership with the renowned German company Oftec in Dorsten. We are responsible for sales and rental of RPR equipment and their high pressure water jet blasting units throughout the Benelux area.